Why Soda Blast is The Ultimate Solution
for Removing Mold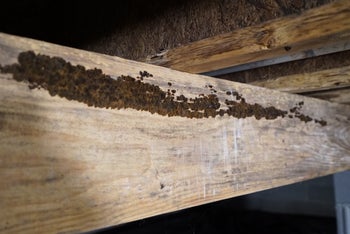 Imagine the scenario: you've invited guests over for a delightful evening, only to be embarrassed by a musty odor that permeates your entire home. The culprit? A moldy crawlspace lurking beneath, silently wreaking havoc on your house and leaving an unwelcome impression on your visitors. But it's not just about the unpleasant smell; there's more at stake.
A wet and humid crawlspace creates an ideal environment for mold, wood-destroying fungus, and odors. This can be a concern for individuals with mold spore sensitivities, and wood rot can compromise the home's structural integrity and potentially lead to costly repairs.
Additionally, mold can severely affect the value of a home and make it difficult to sell. Mold releases spores that can be inhaled, and some people are sensitive or allergic to these spores.
Mold exposure can cause various health issues, including respiratory problems, allergies, asthma attacks, nasal congestion, eye irritation, skin rashes, and even severe reactions in individuals with weakened immune systems.
What is Mold, and Why is it a Problem?
Mold is a fungus that grows in damp and humid environments. It reproduces by releasing spores into the air, which can settle on surfaces and grow under the right conditions.
Mold can appear as black, green, or white patches on walls, ceilings, floors, and other surfaces. It thrives on moisture from condensation or flooding caused by water damage.
Once mold has taken hold in a home's crawl space or basement, acting quickly is important, as it may spread quickly throughout the entire area if left untreated.
What is the First Step in Removing Mold?
The first step is soda blasting, a mild form of abrasive remediation. Sodium bicarbonate particles are blasted against the floor framing surfaces of the crawlspace using compressed air.
Soda blasting causes micro fragmentation upon impact, effectively removing surface mold without damaging the floor framing materials underneath, such as wood beams or insulation material within your crawl space or basement environment.
In addition to being non-toxic and environmentally friendly, soda blasting also helps improve indoor air quality by reducing airborne concentrations of microorganisms like mold spores that have been released into your home's atmosphere due to water damage or flooding events in your basement or crawlspace environment.
This technique not only removes surface contamination but also prepares surfaces for painting or other restoration projects by removing oil stains from concrete surfaces along with graffiti removal services and providing effective cleaning solutions for other porous materials like brick walls. Furthermore, when used correctly, this process allows access into tight areas while protecting nearby structures from potential damage during containment measures used during mold remediation efforts.
What Are the Associated Health Risks to Mold in Your Basement or Crawlspace?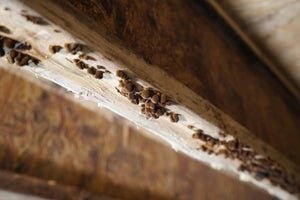 Exposure to mold spores, such as black mold, can lead to health complications. When inhaled over extended periods, they have been linked to respiratory problems, including asthma attacks. Allergic reactions are also common due to contact with mold and fungi growth.
This fungal proliferation is also known for causing eye irritations and skin rashes. This is mainly due to the release of mycotoxins, toxic compounds produced by certain molds that may inhabit your basement or crawlspace.
Given these potential health risks, promptly identifying and promptly addressing any signs of fungal growth is crucial. Experts like AFS Foundation & Waterproofing Specialists should be your first point of contact before initiating any remedial action. The situation may require specialized equipment for effective mold removal and containment, necessitating professional guidance.
One such method of mold containment involves using the Aquastop Soda Blast Process. This procedure is a particularly effective solution for surface contamination removal caused by water damage events. It's safe, preserving the integrity of porous materials like brick walls without causing damage to nearby structures during the remediation process.
This cleaning technique, being environmentally friendly and non-toxic, is an excellent alternative for mold removal. It prepares surfaces for subsequent restoration projects like painting and improves indoor air quality. The process reduces airborne concentrations of harmful microorganisms linked to mold growth within basements and crawlspaces, mitigating potential health hazards.
Work With AFS for Professional Soda Blasting Help
At AFS Foundation & Waterproofing Specialists, we understand the urgency of addressing crawl space issues before they worsen. By taking advantage of our no-cost inspection and same-day proposal, you can gain valuable insights and recommendations from our experienced professionals, ensuring that your crawl space receives the necessary attention it deserves. Contact us today to schedule your inspection and take the first step towards a healthier and more secure home environment.