Cracks in Foundation Wall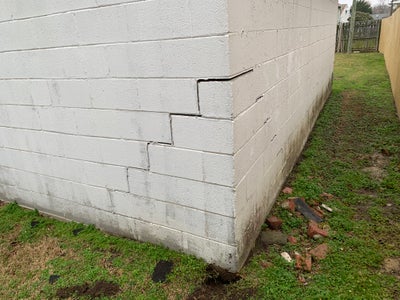 Cracks in foundation walls aren't just unsightly damage; they actually signal serious structural instability. With over two decades of experience in providing expert foundation repair across the Southeast, AFS is your partner in maintaining the long-term safety and well-being of your home.
What Are Cracks in Foundation Walls? 
Cracks aren't just superficial defects in your home's structure. They are breaks in the concrete framework that your house relies upon. From tiny, almost invisible fractures to the largest gaps, foundation cracks are indicators of deeper issues affecting your home's structure.
Given the humid climate and varied soil conditions of the Southeast, foundation cracks are pretty common and should be dealt with as soon as possible. By tackling the problem quickly, you can keep it from escalating into a much more extensive—and expensive—issue.
What Causes Cracks in Foundation Walls? 
The Southeast has its fair share of challenges when it comes to weather (a huge factor in foundation damage), but a myriad of elements contributes to cracks in foundation walls:
Soil Movement: The ground under your house can shift, especially after rain or snow. When it shifts in an uneven manner, the foundation can also move, exerting pressure on the walls and leading to cracks.
Clay-Enriched Soils: Earth rich in clay can expand or contract based on moisture levels, exerting considerable force on your foundation walls, culminating in cracks.
Hydrostatic Pressure: Poor drainage can result in water accumulation below the ground, generating a growing pressure against your foundation walls. This pressure can cause the walls to bow inwards, creating cracks as they do.
Understanding these contributing factors is essential, especially in the context of the Southeast, where unique soil and climate conditions can exacerbate the problem.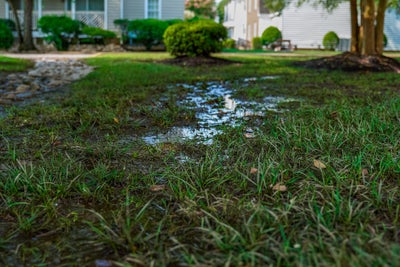 Can You Fix Cracks in Foundation Walls?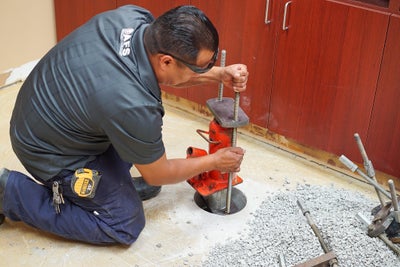 Certainly, we can efficiently treat cracks in foundation walls to restore your home's structural strength. AFS offers targeted solutions that can adapt to your unique situation:
Foundation Piers
Our carefully designed foundation piers are installed beneath your home's base, redistributing its weight onto stable soil strata. This helps counter any settlement that could lead to more cracking. Options include helical piers, slab piers, and resistance piers. 
How to Repair Cracks in Foundation Walls 
Professional Inspection: Our foundation specialists will perform a comprehensive evaluation to pinpoint the root causes and recommend the most effective, tailor-made solutions.
Install Solution: After the issue has been identified, we will proceed with specialized foundation repair techniques to adequately address the problem. We use push piers, slab piers, or helical piers depending on your specific needs.
Focused Moisture Control: If you have a crawl space or basement, our attention will shift to making it water-resistant to avoid future foundation issues. AFS provides industry-leading waterproofing options to homeowners in the Southeast.
Ongoing Monitoring: Routine maintenance, particularly in the Southeast's humid environment, can preserve the foundation's lasting integrity. Be alert for new cracks and indications of water intrusion.
Why Repair Foundation Wall Cracks Now? 
Ignoring foundation cracks will not make them disappear; it will only exacerbate the problem. Addressing these issues promptly offers several advantages:
Deteriorating cracks can escalate repair costs in the long run.
Moisture ingress through cracks can foster mold growth and affect indoor air quality.
Shifting foundations can hinder the operation of doors and windows.
Postponing repairs can compromise the structural integrity of your house.
Don't procrastinate—reach out to AFS today for a free, no-obligation inspection and estimate.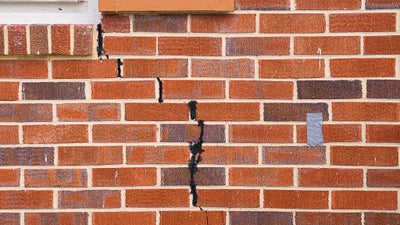 Choose AFS for Durable Foundation Wall Repair 
With over 20 years in the business, AFS helps homeowners throughout the Southeast tackle foundation issues with confidence. Our seasoned team can assess your foundation's status and suggest personalized solutions using cutting-edge technology.
Contact AFS now for a no-cost, no-commitment evaluation for your home's foundation wall crack repair. Safeguard your home's future with AFS. 
FAQs
The repair timeline can vary widely based on the severity of the damage, repair methods, and climatic conditions. In general, foundation repairs can be accomplished in a day or two, though extensive issues may require more time. Consult our experts for a tailored timeline. 
Usually, homeowner's insurance does not cover issues arising from "settling, cracking, or shrinking" of the foundation. Exceptions may apply if the cracks were caused by a covered peril, such as a natural disaster. Always read your policy and consult your insurance agent for particulars. 
While the idea of fixing minor cracks yourself may be appealing, foundation repair is typically not an advisable DIY project. Mistakes can aggravate the issue further. Given the Southeast's unique soil and climate, it's highly recommended to engage professionals like AFS for a comprehensive evaluation and treatment. 
Publish Date:
Last Modified Date:
Explore more problem signs