Basement Dehumidifier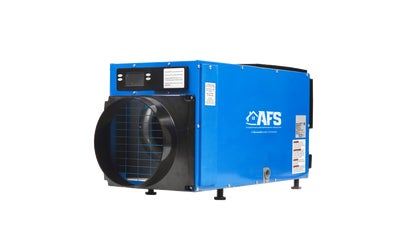 While dealing with excessive humidity, mold, and unpleasant odors in the basement is quite common, but they shouldn't be dismissed as normal. These can impact both your residence and well-being, but a solution exists.
AFS's AquaStop™ Air System is an advanced dehumidification and purification system developed to tackle humidity and ensure a dry, cozy basement.
As experts in basement waterproofing and moisture management in the Southeast United States, we provide comprehensive basement solutions to establish a healthy living environment.
This page will walk you through our specialized, holistic solutions designed to enhance your well-being and living conditions, empowering you to make informed decisions for your property.
What is the AquaStop™ Basement Dehumidifier? 
The AquaStop™ System is an innovative dehumidifier built to effectively manage basement moisture.
Capable of extracting up to 100 pints of water from the air daily and circulating more than 300 cubic feet of dry air every minute, its compact design outperforms traditional bulky dehumidifiers while maintaining peak efficacy.
Our approach incorporates this system as part of our extensive basement waterproofing and moisture control solutions. This includes addressing water infiltration issues with internal drainage and sump pumps, and controlling vapor intrusion with robust wall vapor barriers, followed by the dehumidifier installation to purify the remaining air.
This all-encompassing method ensures a dry, wholesome atmosphere in your basement and your entire home.
Signs You Need a Basement Dehumidifier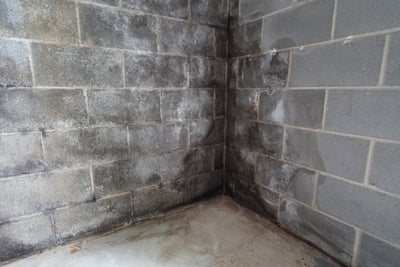 You may need a dehumidification solution if you encounter:
Mold growth
Foul, musty smells
Wet basement walls
Detecting and addressing moisture problems with expert help is essential to avoid more serious complications. Reach out to AFS the moment you observe any of these indicators or if you suspect there are issues in your basement.
Is a Basement Dehumidifier Necessary?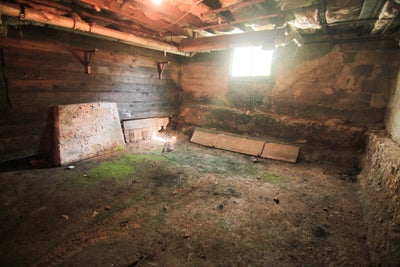 Absolutely, having a basement dehumidifier is one of the most valuable things you can do for the space. It will help you avoid mold, structural issues, rising energy costs, and an unhealthy living space.
DIY fixes are not recommended, as most standard dehumidifiers won't be powerful enough to get the job done. Also, they have to be emptied by hand while ours are self-draining.
And keep in mind, just having a sump pump or a drain won't completely eradicate moisture. Our AquaStop™ System will extract humid air from the basement and add another layer of protection.
What Are the Benefits of the AquaStop™ Basement Air System? 
The AquaStop™ System brings several advantages, including:
Effective Humidity Control: With its leading 100 pint per day capacity, it proficiently lowers humidity levels, distributing dry air across the basement.
Economical Operation: Our model operates at a lower cost compared to other units, proving to be an economical choice.
Protection From Mold: By maintaining relative humidity below 60%, it prevents mold formation on various surfaces.
Odor Elimination: As it reduces moisture, it eradicates stale, musty smells, purifying the air and keeping your basement fresh.
Enhanced Household Health: The reduction of basement humidity benefits the whole house, preventing moisture from ascending to upper levels.
Leveraging our specialized solutions and professional installation is essential to enjoy these benefits to the fullest, surpassing what any retail store can provide.
How the AquaStop™ Basement Air System Works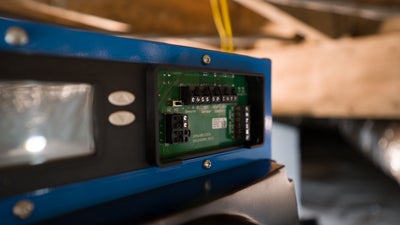 The AquaStop™ System is just part of a comprehensive solution. If you decide to work with us, expect the proves to look like this:
Inspecting the basement and determining its waterproofing needs
Installing a vapor barrier on basement walls
Setting up an internal drainage system
Placing a sump pump at the basement's lowest point
Linking the interior drains to the sump pump
Positioning the dehumidification unit for optimal air circulation
Connecting the air system to drainage for automatic water disposal
Adjusting settings and programming digital controls
Conducting tests to confirm proper humidity levels
With our extensive experience, we make sure that our dehumidifier meets all your home's needs. This is the promise we make to every homeowner in the Southeast— we'll keep your basement dry!
Why Our Basement Dehumidifier is the Best Choice for Your Home 
Reasons why the professional-grade AquaStop™ System surpasses alternatives include:
High Efficiency: Extracts up to 100 pints daily
Convenient: Auto-draining, eliminating manual emptying
Economical: Circulates over 300 cubic feet of dry air per minute,
ENERGY STAR-rated Tailored Design: Specifically engineered for basements
Space-Saving: Compact, high-performance design
Protection: Covered by our extensive warranty and annual maintenance
Discover how this system can help maintain a safe and healthy living environment today.
Contact AFS for Basement Dehumidification Solutions Today!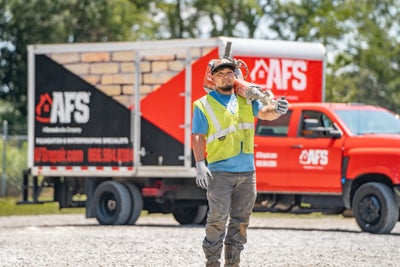 Don't let a damp, mold-infested, and musty basement compromise your home and family's well-being. Choose a professionally installed dehumidifier from AFS to transform your living space. Contact AFS today for a complimentary inspection and estimate.
Homeowners across the Southeast United States have been relying on our exceptional service and quality solutions for years. Experience superior quality and peace of mind with our expert team!
Publish Date:
Last Modified Date: