AquaStop™ FreezeGuard™ by AFS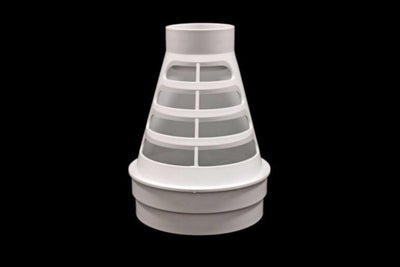 Basements are vulnerable to flooding throughout the year, but the winter months pose additional risks. Freezing is a prevalent issue for homeowners in the Southeast United States, but it doesn't have to compromise your basement's integrity.
AFS's AquaStop™ FreezeGuard™ is a winter-resistant attachment, designed to ensure your basement remains dry and secure, acting as a critical component of a comprehensive basement waterproofing system.
This page aims to offer an exhaustive insight into the AquaStop™ FreezeGuard™, its advantages, and the reasons it's indispensable during the frigid winter period.
What is the AquaStop™ FreezeGuard™? 
AquaStop™ FreezeGuard™ by AFS is a cutting-edge attachment that joins to your sump pump system's external discharge line right outside your residence.
Its function is to act as an alternative exit for water, averting backflow and basement inundation and minimizing the likelihood of sump pump failure. If the discharge line is obstructed or frozen, water is deflected to the FreezeGuard™ and expelled safely.
This technological advancement is integral to AFS's comprehensive home solution, encompassing basement water control systems. A basement waterproofing system works best when it includes the AquaStop™ FreezeGuard™, helping to stop frozen pipes from causing water damage.
Signs You Need the FreezeGuard™ Attachment 
This distinct attachment is essential, particularly if you encounter the subsequent issues in your basement during the colder seasons:
Consistent formation of ice near the foundation or discharge region
Damp basement walls
Unpleasant, musty odors
Audible stress or unusual sounds from the sump pump
Mold growth
Previous instances of frozen discharge lines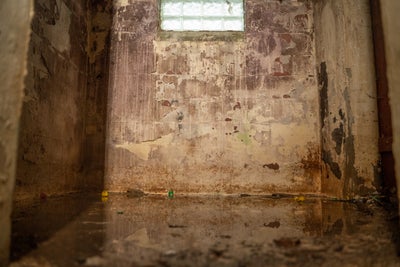 Any moisture in the basement is detrimental and requires prompt intervention. Water jeopardizes the structural integrity of your home and the well-being of your family.
If you notice any of these issues, reach out to AFS immediately. Working with a professional team will help you stop these kinds of headaches in the future.
Is an Anti-Freeze Attachment Necessary?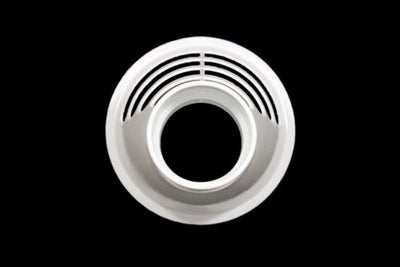 A device like AquaStop™ FreezeGuard™ is critical for homes with a history of frozen discharge lines. Without this kind of device, basement flooding could be a recurring problem every winter
Act before the worst damage comes along. Consider protecting your home with FreezeGuard™. We know that winter already brings some challenges, and you don't need another one.
What Are the Benefits of the AquaStop™ FreezeGuard™? 
AquaStop™ FreezeGuard™ offers a range of benefits such as:
Guarding Against Pipe Freezing: The FreezeGuard™ ensures the continuous flow of water, preventing backflow during line freeze, maintaining sump pump operation, and keeping basements dry throughout winter.
Foundation Protection: FreezeGuard™ guards the foundation by averting basement flooding from frozen discharge lines, minimizing water damage.
Peace of Mind: The FreezeGuard™ alleviates concerns, allowing homeowners to rest easy knowing their basements are shielded from water overflows.
The efficacy of the FreezeGuard™ is maximized when it works alongside other basement waterproofing measures. Keep this in mind as you consider investing in basement waterproofing tools.
How the AquaStop™ FreezeGuard™ Attachment Works 
The FreezeGuard™ is a component of our all-encompassing basement waterproofing solution. The installation of this elaborate system involves:
Comprehensive inspection by an AFS specialist
Affixing a vapor barrier to the basement walls
Integrating an internal drainage system within the basement's sub-floor
Positioning a sump pump in the basement's lowest point
Linking the drains to the sump pump
Connecting internal discharge pipes to the sump pump
Routing pipes out through the basement wall
Applying exterior sump pump discharge pipes
Attaching the FreezeGuard™ to the external pipes
Extending and burying the discharge pipes in the soil, draining to a designated outlet
Testing the sump pump and FreezeGuard™ attachment
Installing a high-efficiency basement dehumidifier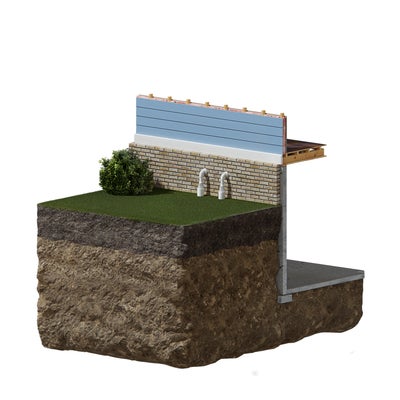 As specialists in basement waterproofing, AFS ensures minimal disturbance to landscaping and underground facilities. The FreezeGuard™ installation is designed for sustained efficacy and reliability.
Why Our AquaStop™ FreezeGuard™ Attachment is the Best Choice for Your Home 
AFS presents the foremost anti-freeze discharge line attachment with distinguished features:
Exceptional design and construction quality
Functionality in severe weather conditions
Simplified installation process
Transferrable warranty
Included in our yearly maintenance service package
Contact AFS for Basement Waterproofing Solutions Today!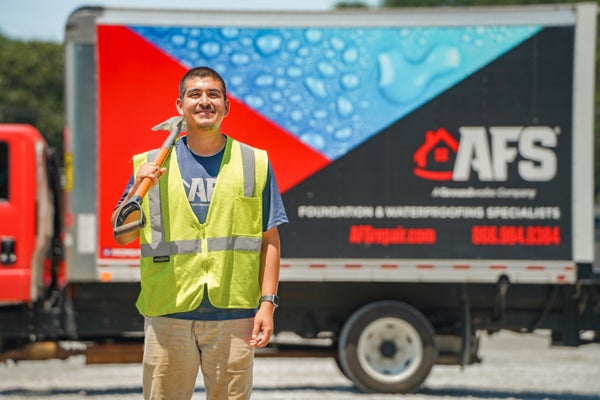 Basement flooding is a grave concern, especially in winter. Don't risk your home's security. Choose the proven AquaStop™ FreezeGuard™ from AFS.
Reach out today for a complimentary inspection and quote. Our waterproofing specialists will evaluate your home and propose tailored solutions, including the FreezeGuard™ attachment. Secure the health and comfort of your home now. 
Publish Date:
Last Modified Date: