Wet Basement Walls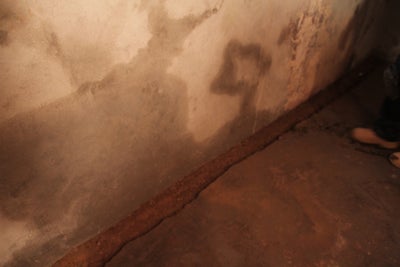 Residents across the Southeast United States, from Alabama to Tennessee, deal with wet basement walls. Experiencing wet basement walls is more than a nuisance; it's indicative of potential serious problems that can compromise the structural integrity of your home and the health of your family.
AFS' team of seasoned professionals uncovers and addresses issues that cause wet basement walls. With nearly 20 years of experience and a commitment to providing quality basement waterproofing solutions, we aid you in converting your wet basement into a safe, dry living space.  
This page will serve as your resource for understanding and addressing the concerns related to wet basement walls, covering their origins, indications, and effective solutions.
Understanding Wet Basement Walls
Wet basement walls appear when water permeates or leaks through the basement's concrete walls. This wetness typically manifests along the middle and lower areas of the walls.
If left unaddressed, wet walls can lead to several complications such as:
Infestations by pests
Growth of mold
Wood decay
Unpleasant, musty odors
Damage to possessions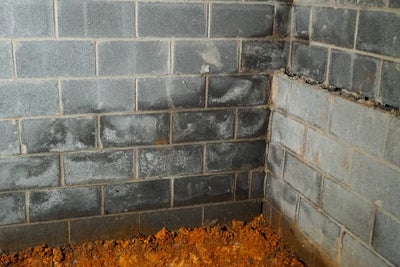 Addressing wet basement walls is essential for maintaining a healthy and safe living environment and preserving the value of your home.
Why Do Basement Walls Get Wet?
Several factors contribute to the wetness of basement walls, including:
Harsh Weather Conditions
The Southeast United States undergoes a range of weather patterns, including substantial rainfall. All this water drains below the soil in your yard and some of it finds its way toward your basement. Eventually, it gets through small wall cracks.
Inadequate Drainage Systems
The effectiveness of your home's gutters and downspouts is crucial. These elements are the first line of defense in channeling away excess water. If impaired, they allow water to pool next to your house, infiltrate the soil, and seep inside.
Compromised Footing Drains
Footing drains, situated around the exterior perimeter of your basement, may be dysfunctional due to blockages or external pressure, leading to water leakage.
Hydrostatic Pressure and Wall Fractures
Hydrostatic pressure (caused by over-saturated soil) will cause basement walls to bow inward, compromising the structural integrity and allowing water to leak inside.
Concrete Walls Are Porous
Water can seep through the microscopic holes in concrete, leading to gradual damage and eventually causing leaking basement windows and walls.
Understanding these causes is paramount for applying effective, long-term remedial measures.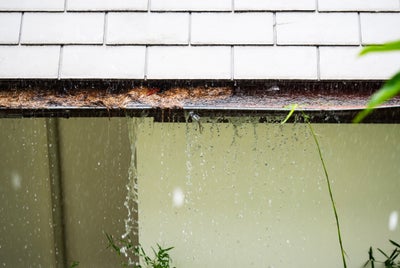 Can You Fix Wet Basement Walls?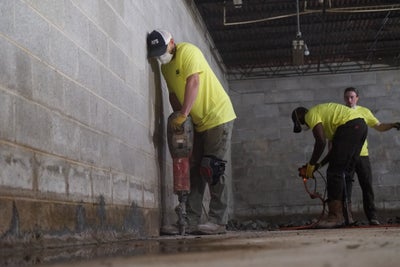 Yes, wet basement walls are repairable. However, identifying and fixing these issues can be complicated without professional help.
AFS provides comprehensive basement waterproofing solutions, specifically designed to meet your home's needs, rather than temporary, ineffective DIY fixes.
Repairing Wet Basement Walls with AFS
AFS approaches the repair of wet basement walls through:
Vapor Barrier: Preventing the passage of unwanted vapors through basement walls with a resilient vapor barrier.
Basement Dehumidification: Maintaining a dry, healthy environment with energy-efficient dehumidifiers.
Structural Reinforcement: Strengthening compromised walls with basement repair tools such as wall anchors.
AFS offers specialized products developed with a focus on durability and effectiveness to address and prevent further water damage.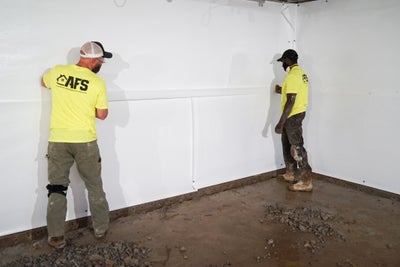 Importance of Addressing Wet Basement Walls Promptly
Addressing wet basement walls swiftly is crucial to:
Ensure Structural Integrity: Prevent the spread of moisture that leads to decay and weakened structures.
Avoid Extensive Repairs: Prevent the escalation to more severe and costly damages.
Mitigate Health Concerns: Stop mold and mildew from growing in your basement
Deter Pest Invasion: Avoid insect and pest infestations due to wet conditions.
Boost Property Value: Enhance your home's value with a secure, dry basement.
AFS offers tailor-made solutions and proprietary products, ensuring lasting reliability that stands apart from generic store-bought solutions.
Reach Out to AFS for Trustworthy Basement Waterproofing Solutions!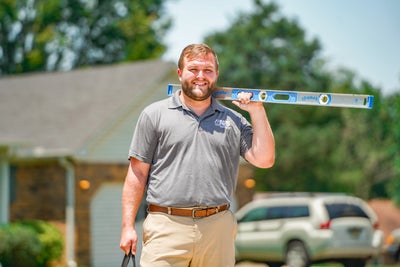 Don't let minor leaks escalate into significant structural concerns. Wet basement walls can rapidly deteriorate and cause substantial damage. Contact AFS today for a complimentary, obligation-free inspection.
As an industry leader for nearly 15 years, we offer tried and tested solutions to permanently resolve wet basement walls. AFS is trusted by homeowners across the Southeast United States seeking dependable, enduring solutions to wet basement walls.
Publish Date:
Last Modified Date:
Explore more problem signs