Leaking Basement Windows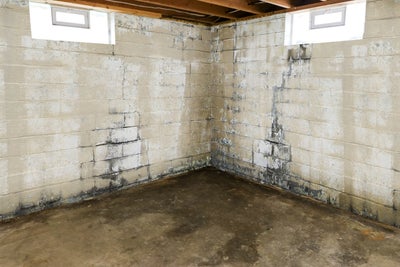 Basement windows help to make the space brighter and more inviting. They also serve as emergency exits if needed.
However, basement windows are fairly susceptible to leaking. While a leaky window might not seem like the most important issue, water in your basement eventually leads to unpleasant side effects.
After reading this page, you'll understand the reasons, potential side effects, and basement waterproofing methods associated with leaking basement windows. This will allow you to make the most informed decision possible for your home. 
Understanding Leaking Basement Windows 
Navigating through the challenges of maintaining a home can be intricate, and leaking basement windows are often overlooked. Leaking windows fail to secure the internal environment from water penetration, creating disruptions and visible symptoms such as:
Water, by nature, exploits the path of least resistance, making older or impaired window installations particularly susceptible. Additional complications arise from these scenarios, including:
Damp basement walls
Mold growth
Unpleasant odors
The consequences of leaking basement windows can significantly compromise the structural integrity and safety of your home. For proactive and sustainable solutions to these concerns, AFS stands as your professional ally, committed to restoring safety and comfort to your living spaces.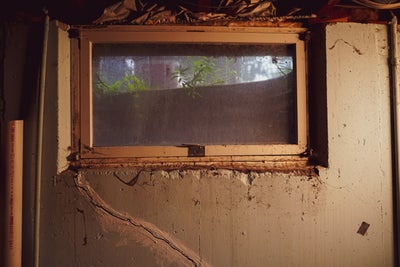 What Causes Leaking Basement Windows?
Unraveling the causes behind leaking basement windows is pivotal for maintaining a healthy and safe living environment. The infiltration of water through basement windows is typically caused by factors such as:
Deteriorating Structures: Elements around the window like wood, metal, or vinyl are susceptible to decay and corrosion.
Poor Installation: Improper installations can facilitate water entry through unintended gaps and spaces.
Aging: The efficacy of windows diminishes over time, elevating the risk of leaks.
Blocked Drains: Compromised drainage systems around window wells can catalyze water accumulation and subsequent leaks.
External Pressure: The pressure from expansive soils or water collecting below the soil (hydrostatic pressure) forces water through even the smallest of openings.
Weather Conditions: Inclement weather, characterized by heavy rainfall or snow, can exacerbate leakage issues.
Identifying the exact cause is a crucial step toward implementing effective remedies. AFS is here to provide meticulous and comprehensive evaluations, helping you to restore peace of mind and safeguard your home against future leak-related complications.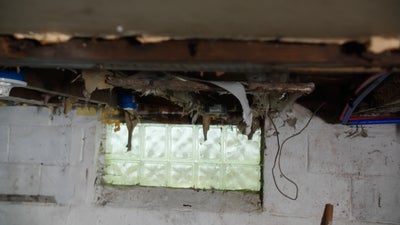 Can Leaking Basement Windows be Fixed? 
Yes, they can be fixed! However, an effective solution needs more than just a DIY fix.
To truly solve the problem, it's best to work with professionals. AFS provides that professional service and fixes the root of the problem, preventing leaky windows from occurring in the future. 
How AFS Fixes Leaking Basement Windows 
AFS employs modern basement waterproofing methods to repair your leaking basement windows. Here's what you can expect if you choose to work with us:
Detailed Evaluation: Our specialists conduct a detailed inspection to pinpoint the leakage source and suggest customized solutions.
Interior Drainage: Our innovative interior drainage is placed around the perimeter of your basement and redirects leaking water to a sump pump, reducing preventing puddles.
Sump Pump Installation: Our sump pump expels collected water from the basement and comes with a battery backup in case the power goes out.
Vapor Barrier Installation: Our vapor barriers control moisture intrusion and capture humid air that might make its way through the walls around basement windows.
Basement Dehumidifier: Our advanced dehumidifier maintains optimum moisture levels, suppressing mold formation and foul smells. Even better, it is self-draining!
Stabilizing Walls: We use specialized materials for reinforcing walls, avoiding further cracks and leaks. Basement repair works well alongside waterproofing measures.
Our specially engineered products are designed to offer a permanent remedy to leaking basement windows, customized to meet your home's specific needs.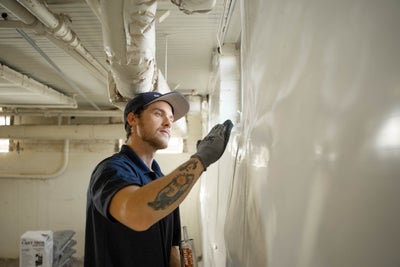 Importance of Addressing Leaking Basement Windows 
Rectifying leaking basement windows does more than just protect your basement. It can provide several benefits for your entire home, including:
Stop Mold Growth: Mold flourishes in moisture-rich areas but protecting your windows with waterproofing will help prevent it from growing.
Improve Energy Efficiency: Sealed windows optimize energy consumption.
Maintain Structural Stability: Avoiding water accumulation preserves the structural integrity of your home.
Safeguard Possessions: Avoid the ruin of valuable items in the basement due to water damage.
Boost Property Value: A well-maintained basement enhances the market value of your home.
AFS offers a spectrum of innovative, long-lasting solutions, specifically designed to offer the utmost efficiency and longevity in repairs. 
Reach Out to AFS for Dependable Basement Waterproofing Solutions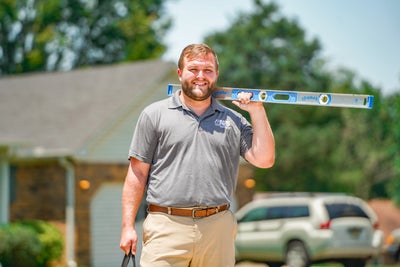 Don't let leaking basement windows disrupt your household. AFS is dedicated to delivering swift and enduring solutions. Contact us now for a free, obligation-free assessment and step toward a healthier, safer home. 
For over a decade, AFS has been aiding homeowners across the Southeast United States in securing their basements, building a reputation for exceptional service and reliable solutions. Experience our commitment to excellence and let's work together to establish a secure and healthy living space. 
Publish Date:
Last Modified Date:
Explore more problem signs