Basement Mold Concerns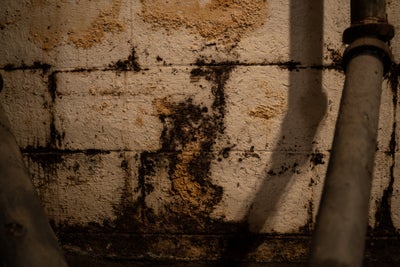 In many Southeast US homes, basement mold lurks quietly, posing both health threats and structural concerns. AFS can help you stop these threats with leading moisture control methods, ensuring a healthier, safer living space.
With our deep understanding of basement moisture challenges unique to the Southeast, AFS presents lasting solutions to prevent mold infestations. Delve into this guide to understand mold's nature, what causes it, and how adept water control methods can eliminate it.
What Is Basement Mold? 
In the dark, damp confines of a basement, mold finds an ideal environment. Especially in the humid and rainy Southeastern United States. This fungal intruder devours organic materials, everything from timber to certain insulations.
Its appearance ranges from fuzzy patches to slimy coatings in shades like dark black, olive green, or even pristine white. A distinctive, dank odor often accompanies mold colonies. Prominent basement molds include:
Alternaria
Cladosporium
Aspergillus
Penicillium
Though some molds might seem harmless, certain varieties, notably black mold, have the potential to aggravate health conditions, especially respiratory issues. Moreover, mold signals excessive moisture, jeopardizing your basement's foundational stability.
Effective detection and intervention are vital. Relying solely on home remedies might bypass the core issue, causing it to return.
What Causes Basement Mold? 
Mold needs a source of water to develop in the first place. If there is moisture in your basement, then mold is more likely to show up. It's important to know the three essentials for mold growth, which are:
Organic materials
Moisture
High humidity
These conditions don't usually come out of nowhere. Factors that cause these conditions and lead to mold growth include: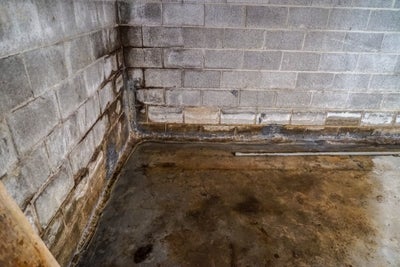 Inadequate air circulation
Drips and moisture accumulation
Foundation vulnerabilities (like fissures)
Flooding events, both natural and from internal faults
Elevated humidity, especially over 55%
Common household activities, like doing laundry or cooking, can unknowingly contribute to escalating humidity, amplifying the risk of mold.
Can You Fix Basement Mold? 
Certainly! However, treating basement mold demands a comprehensive, professional strategy.
Surface cleaning with household chemicals won't dig deep into the underlying moisture dilemma. Homemade attempts can, paradoxically, exacerbate the situation and endanger health.
When mold takes hold in your basement, the expertise of mold remediation specialists becomes indispensable. For a mold-free future, it's imperative to install high-quality waterproofing measures.
Addressing Basement Mold: The AFS Way 
AFS believes in a meticulous strategy: mold eradication, followed by holistic moisture regulation.Our approach involves: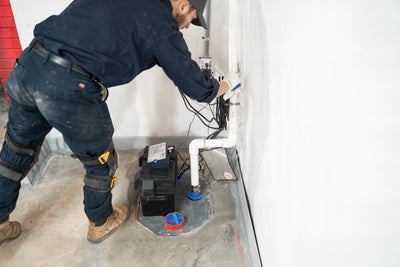 Exclusive to AFS, our specialized product suite is crafted to cater to the unique needs of Southeast US homeowners, guaranteeing durability and effectiveness.
Why Address Basement Mold Now 
Putting off mold remediation is never good for your home or health. If ignored, mold can lead to a few issues:
Rapid Mold Growth: Within a day or two, mold can expand dramatically in moisture-rich settings.
Health Issues: Delaying action can aggravate respiratory conditions and allergies.
Structural Woes: Persistent mold and moisture weaken structural elements, particularly wooden beams.
Odor Issues: Mold's musty fragrance can be challenging to neutralize.
Property Value Decline: Mold presence can erode your home's market appeal.
AFS' exceptional products, tailored for the Southeast US, stand above generic alternatives. Rely on us for superior, enduring outcomes.
Trust AFS for Premier Basement Moisture Management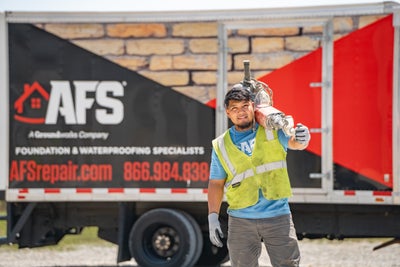 Mold is no minor adversary. Ensure your home's safety with the unmatched expertise of AFS. Our team will inspect your basement, diagnose moisture issues, and devise a foolproof action plan to eliminate mold for good.
With over 20 years serving Southeast US homeowners, AFS is a leader in comprehensive basement moisture management. Contact us to schedule your complimentary basement review today.
FAQs
Look for things like more dampness, a musty smell, and walls changing color. Mold in the basement can look fuzzy, have spots, or have a slimy layer and can be many different colors. It likes to grow on wet spots like walls and wood. Identifying basement moisture is a valuable skill to have! 
Some molds, like black mold, can make you sick, causing breathing problems, allergies, and flu-like symptoms. Being around mold for a long time can make conditions like asthma worse. To stop mold from coming back, it's important to find and fix any water leaks or dampness in the basement.
Trying to clean mold yourself usually only gets rid of what you can see, but it doesn't solve the underlying dampness causing the mold. It's important to get a mold specialist to help right away or the mold will only come back.
Publish Date:
Last Modified Date:
Explore more problem signs