Foundation Settlement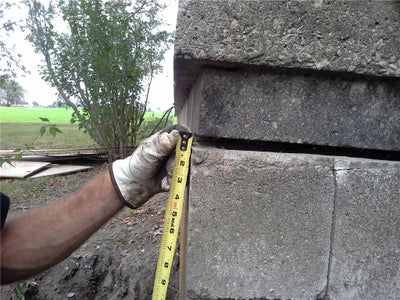 Foundation settlement can pose a serious risk to the long-term stability of your homes, especially in the Southeast, where rain and humidity are common. Moisture makes soil too weak to properly support your home, so it starts to sink.
For over two decades, AFS has been the benchmark for quality in the foundation repair industry. Our team of seasoned specialists excels in spotting the signs of foundation settlement and installing industry leading solutions that stabilize (and potentially lift) your home's foundation for good.
Learn more about the ins and outs of foundation settlement with this in-depth guide, empowering you to take the best possible steps for your property's well-being.
What Is Foundation Settlement?
Foundation settlement arises when your home's foundation starts to sink into the soil below. Typically, this is caused by damage to the soil, rendering it too weak to properly support your foundation.
Whether this happens over an extended timeframe or rapidly due to environmental triggers (like heavy precipitation or extended droughts) foundation settlement usually leads to foundation damage.
You might notice cracks in your walls, stuck doors and window, or floors that become uneven. Overlooking these warning signs of foundation settlement can escalate into devastating structural repercussions.
AFS provides a variety of durable solutions engineered to combat foundation settlement effectively. Our specialized foundation pier systems are constructed to provide steadfast support to foundations, thwarting any future settling.
What Causes Foundation Settlement?
Several crucial variables can instigate the troubling phenomenon of foundation settlement: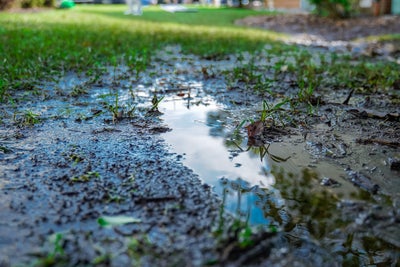 Soil Erosion – Excessive runoff from rainwater can deplete the soil supporting your foundation, thereby reducing its strength. Neglected drainage systems and obstructed gutters can intensify the predicament.
Dry Soil – In drought-like conditions, clay soils retract and lose hydration, causing the foundation to sink further. The proximity of large, water-hungry trees can aggravate the situation.
Soil Expansion – Abundant rain or flooding can lead clay soils to swell. Once the moisture evaporates, cavities form, inducing foundation sagging.
Poor Soil Compaction – There may be instances where the soil used during the building process wasn't packed down adequately. Over the years, the cumulative weight of the house results in soil compression.
Can You Fix Foundation Settlement?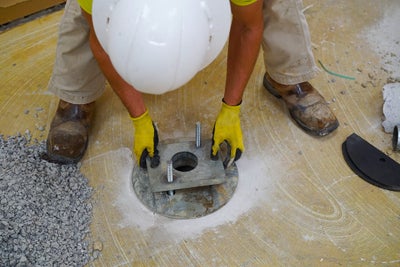 Rest assured—foundation settlement is a problem that can be solved! The solution lies in securely anchoring your home's foundation to stable soil or bedrock layers. This redistributes the weight of your home and removes weak soil from the equation altogether.
The complete overhaul of your foundation is rarely the recommended route. Instead, AFS employs more streamlined and minimally invasive techniques, backed by industry expertise.
How to Fix Foundation Settlement
AFS employs innovative methodologies to counteract foundation settlement:
Push Piers – These robust steel columns are thrust into the subsoil beneath the foundation and then anchored securely using specialized brackets.
Helical Piers – Spiraled steel shafts are utilized to penetrate beneath the foundation until they engage stable subterranean layers.
Slab Piers – These elements are designed to reinforce, and in some cases lift, concrete slabs that have undergone settlement.
Our advanced steel foundation pier systems offer permanent stability for your dwelling and may even remedy sunken portions. Additionally, we can attend to any visual damage that settlement may have caused.
Why Address Foundation Settlement Now?
There are several pressing rationales for immediate action against foundation settlement:
Stop Further Damage – Failing to treat the problem will result in even more structural issues, demanding more comprehensive and expensive repairs later.
Eliminate Safety Risks – Especially pronounced settling may jeopardize the stability of walls and induce damaged flooring, creating potential hazards for you and your loved ones.
Preserve Asset Value – Persistent foundation issues can depreciate your home's market value. Our effective repair strategies can help you reclaim some of this loss.
Guarantee Peace of Mind – Our proven solutions ensure enduring structural stability, allowing you to rest easy.
AFS prides itself on using the industry's leading foundation repair solutions and hosting experienced team of experts to address foundation settlement issues with precision every time.
Reach Out to AFS for Solutions to Foundation Settlement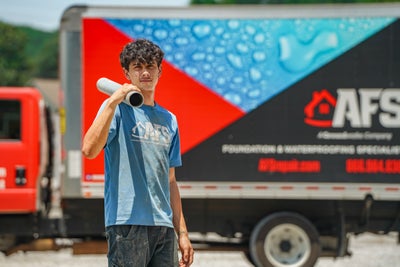 Don't wait to rectify your foundation's settlement issues. AFS is equipped with the specialized skills to accurately identify the root causes and rejuvenate your foundation through advanced pier systems.
We extend complimentary, no-obligation financial assessments for all our services. Our adept technicians are prepared to undertake a thorough examination of your home's foundation and offer the most efficient repair approaches. Contact us today to start your journey toward a more stable home!
Foundation Settlement FAQs
Understandably, some homeowners want to repair things around their homes on their own. However, when it comes to foundation damage, it is always better to leave things to the professionals. First of all, if your foundation has been severely damaged, moving through your basement or crawl space can be very dangerous. Not only can you put your life in danger by trying to fix the foundation on your own, but the work that needs to be done is probably too much for one person to bear.
Lack of Required Tools and Materials
Fixing your damaged foundation and making it stable once again is not a small project. It requires a full-exterior excavation. If you do not have the needed tools for this, you can spend weeks digging out your foundation. Of course, rain, snow, and your other obligations can drastically slow down this process.
To permanently stabilize your home you will need to invest in piering solutions. There are various piers on the market, some better than others, and discerning the difference between quality ones and bad apples requires experience and knowledge. Also, even if you purchase needed piers, you will have an extremely hard time installing them. To do this properly you will need to dig down below your foundation until you reach stable bedrock. Installing piers in a way that will ensure that they offer proper support to your foundation is most likely not something you will be able to manage on your own.
Making Mistakes
Stabilizing your foundation is not something you can do without proper tools, skills, and experience. If you try to repair the damage on your own, you may do more harm than good. It is very easy to make things worse. If you mess things up and end up calling an expert to fix them later, you may wind up spending more money on repairs than you would if you just called the professionals in the first place.
When they arrive, your contractors will first need to completely remove the solution you tried to implement. Only when that solution is completely gone will they move on to fixing your settling foundation properly. If you want to get the job done and save money on repairs, contact your local contractor as soon as you notice signs of foundation settlement and schedule an evaluation.
While you cannot control the amount of rain that will fall or whether there will be droughts, you can control the water flow around your home. When water pools around your home it causes the soil to soften, which leads to foundation settlement. Luckily, there are protective measures you can use to make the soil beneath your home more stable.
Keep Your Gutters in a Good Shape
Gutters and downspouts collect water from the roof and help you control the flow of water around your home. While these are rather simple fixtures, they need to be properly maintained, otherwise, they might malfunction. One of the most common problems regarding gutters is clogging. When these fixtures become filled up with leaves, debris, and dirt, they get blocked and water can no longer flow through them. Instead, it pours over the edge and pools around your home. Cracks and holes in the gutters can also get damaged with time and begin to leak. Also, badly sealed gutter joints can separate and cause leakage.
If your gutters are not sloped downward water will remain trapped in them and they will begin to sag under its weight. In addition, be sure to check on the hangers, nails, and screws which are used to keep the gutters in place. If they begin to rust and get loose, they can cause problems. If possible, invest in gutter guards around your home to avoid clogs. Also, check with your local contractor whether they can install underground downspouts if your standard ones disconnect often.
Redirecting the Water Flow
To keep water away from your home, you should check your property's grade. Your yard can have a positive or a negative grade. If it has a negative one, rainwater will always flow toward your home's perimeter. On the other hand, a positive grade will direct water away from the house. If water often pools around your home, contact a professional who will re-grade your yard and limit the amount of water that comes into contact with your home.
If you are worried that solutions that need to be implemented to stabilize your home will harm your landscaping, contact a professional landscaper in addition to a contractor and see what they recommend. Together you can develop a landscaping plan that will agree with waterproofing solutions and foundation repair methods.
Publish Date:
Last Modified Date:
Explore more problem signs