Nail Pops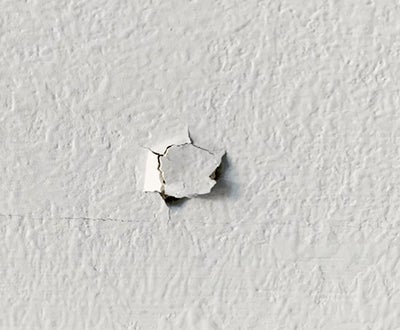 Have you spotted tiny, round holes in your home's drywall? These holes come from nails pushing through the surface. While they might look like a minor decorating flaw, they point to a larger issue—problems with your home's foundation.
AFS focuses on offering long-lasting solutions for foundation-related problems that impact your home's overall stability. We don't merely mask the issue; we target its root cause.
After reading this page, you'll understand the origin, indicators, and remedies for drywall nail pops, aiding you in making an informed decision for your home's revitalization.
What Are Nail Pops?
Nail pops are tiny, rounded blemishes on your drywall made by the protruding heads of nails. While they might appear insignificant, they often reveal deeper structural concerns.
Signs that often accompany drywall nail pops include:
AFS offers holistic solutions that go beyond mere cosmetic fixes, focusing on the foundational issues causing these symptoms.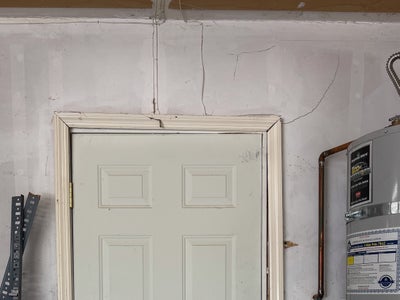 Reasons Your Home Exhibits Drywall Nail Pops
Drywall nail pops can for various reasons, such as:
Foundation Settlement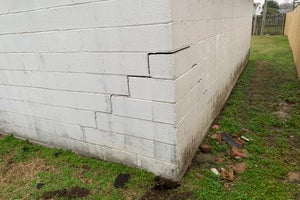 The primary culprit behind drywall nail pops is a shifting foundation, usually caused by soil expansion, soil contraction, poor water drainage, or building mistakes. As the foundation moves, walls can be thrown off balance, putting stress on the drywall and triggering nail pops.
Cheap Construction Materials
Sometimes contractors might use lower-quality nails or drywall, increasing the likelihood of nail pops occurring. Seasonal fluctuations and the natural aging of your home can also contribute. Using premium construction materials can minimize the risk of nail pops.
Material Contraction
New homes can experience some wood framing shrinkage as the material dries over time, contributing to drywall nail pops.
Is Fixing Drywall Nail Pops Possible?
Yes, it is absolutely possible to remedy drywall nail pops. Short-term fixes like drywall patches may work temporarily, but for a permanent solution, a professional approach is required.
AFS offers comprehensive foundation solutions to permanently rectify drywall nail pop issues. After identifying the root cause, we recommend tailored remedies to suit your specific home needs.
How AFS Fixes Drywall Nail Pops
Homeowners in the Southeastern United States trust AFS for durable repairs thanks to our commitment to quality and meticulous craftsmanship. Here's how we approach every job:
Detailed Foundation Evaluation
Our specialists conduct an in-depth inspection inside and outside your home to gauge the severity of any foundation damage. Based on our findings, we suggest the most appropriate repair options.
Fortify the Foundation
For most foundation issues, we insert foundation piers deep into more stable ground below your home. Our different pier types offer specific installation methods, but they all work to permanently stabilize your foundation and, in some cases, even lift it.
Push Piers: These piers manually penetrate the ground, leveraging the home's weight to counterbalance detrimental forces, ultimately shifting the weight onto more stable ground or bedrock.
Helical Piers: These screw-shaped piers are driven hydraulically underneath the foundation, securing it to bedrock or more stable soil layers.
Slab Piers: These are steel piers placed beneath slab foundations to support and possibly raise the concrete.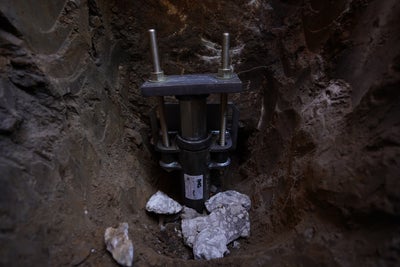 Manage Home Moisture
We tackle moisture issues that exacerbate foundation shifting by installing drainage systems, sump pumps, and crawl space vapor barriers.
AFS offers specialized products designed to address your home's unique challenges, giving you more lasting results than off-the-shelf solutions.
Why Tackle Nail Pops Now
Timely action is crucial for preserving your home's structure and safety. Delaying repairs can lead to more severe issues that can undermine your home's integrity.
Here's why you should act quickly:
Avert Additional Problems: Neglecting nail pops can worsen foundation issues, resulting in stuck doors or windows.
Maintain Property Worth: Speedy fixes help retain your home's market value.
Safeguard Your Home: Foundation issues compromise the safety of your home, and timely action is essential.
Save Money: Early detection and repair are often cheaper than procrastinating.
Rely on AFS and our specialized foundation stabilization solutions to provide better, more enduring results than generic repair products.
Contact AFS for Lasting Foundation Fixes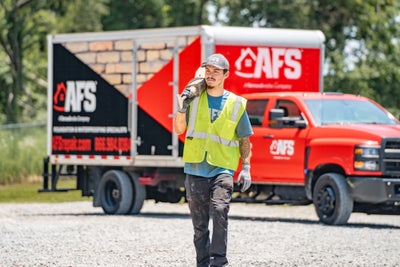 While they may seem trivial, drywall nail pops can signify serious foundation issues that worsen over time if neglected. Reach out to AFS today for a complimentary, obligation-free inspection and cost estimate.
AFS's foundation repair techniques provide lasting fixes for shifting foundations and future drywall nail pops. We offer tailored solutions backed by robust long-term guarantees.
Publish Date:
Last Modified Date:
Explore more problem signs