Uncovering the Truth About Cracks in Your Drywall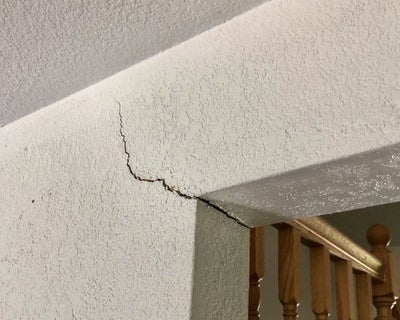 When you observe cracks in your home's interior walls, it's natural to feel uneasy. What's the backstory of these cracks, and what triggers them?
Boasting over two decades of trusted service to homeowners throughout the Southeast United States, AFS is your reliable partner for identifying and addressing foundation-related concerns. Unravel the mystery behind those disturbing drywall cracks by consulting our team of specialists.
With a history rooted in quality workmanship and customer satisfaction, we aim to provide you with peace of mind alongside our exceptional services.
What Are Drywall Cracks?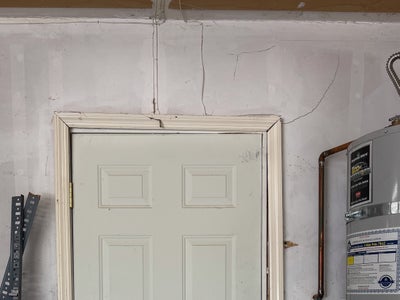 These cracks are more than just unsightly blemishes on your walls and ceilings; they're symptoms of underlying issues. Drywall cracks are often the result of foundation settlement, a condition where the foundation adjusts or sinks into the earth.
Due to drywall's relatively frail composition, it's prone to damage when subjected to stress. Here's how to spot distinctive drywall cracks:
Cracks that shoot out from the corners of doors or windows
Creases that manifest over door and window frames
Continuous horizontal or vertical lines across walls or ceilings
Spindling cracks that form intricate patterns on your walls and ceilings
Even minor, hair-thin cracks can be warning signs of foundation settlement. As these cracks grow in size, so does the risk of substantial foundational issues.
What Causes Drywall Cracks?
Several factors can contribute to drywall cracks:
Foundation Sinking: While it's normal for homes to settle a bit, uneven or excessive sinking will likely trigger cracks in your drywall.
Structural Weakness: Problems such as decaying support beams or a fractured foundation can cause shifts in your home, resulting in cracks. Additionally, the quality of your home's construction materials could be a factor—lesser quality materials can exacerbate foundational movement and lead to more frequent and severe drywall cracks.
Major Home Improvements: Installing heavyweight flooring or adding new structures could stress the foundation and lead to wall cracks.
Water-Related Problems: Leaky underground pipes or heavy rain may compromise soil stability, making your foundation susceptible to movement.
Neglecting these cracks not only affects your home's durability but also sets the stage for more serious foundation settlement issues down the line.
Can You Fix Drywall Cracks?
Yes, but a permanent solution calls for professional expertise! While a DIY approach might offer a momentary fix, it doesn't treat the core foundation issues; the cracks will reappear.
If you're thinking of selling your home down the line, unresolved cracks can become a red flag for potential buyers, reducing your property's value significantly. It's important to keep these points in mind when considering a fix for the issue.
Minor cracks may be filled and repainted, but this is only a band-aid solution if the root foundation settlement issues aren't addressed.
Severe cracks might necessitate drywall replacement even after professional foundation repair solutions have been implemented.
How AFS Provides a Lasting Solution
Our seasoned professionals at AFS zero in on the underlying causes of your drywall cracks and propose tailor-made solutions.
We employ cutting-edge foundation repair methods that include:
Waterproofing measures like vapor barriers or drainage systems
With a strong focus on technique and efficiency, we're continually exploring new ways to enhance our foundation repair services and exceed industry standards.
Why Repair Drywall Cracks Now?
Addressing the issue promptly offers multiple benefits, including safeguarding your home against further damage and potentially saving you money on repairs in the long term.
For instance, untreated cracks can grow, affecting not only the walls but also potentially causing issues with plumbing or electrical systems embedded in those walls.
Untreated cracks can grow, potentially causing more severe structural concerns.
Unattended cracks can result in pricier foundation repairs later on.
Allowing cracks to persist exacerbates foundation degradation, especially from moisture.
Not resolving cracks negatively impacts your home's aesthetic and market value.
The longer you delay, the more complex and costly the repair process becomes.
Choose AFS Today!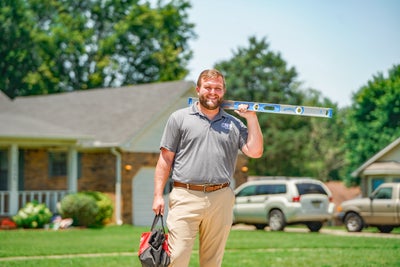 Take control of your home's structural health. Contact AFS today to arrange your free inspection and get a no-obligation quote for foundation repairs.
We are dedicated to delivering prompt and effective solutions that safeguard your home against further damage. By investing in your home's structural integrity today, you're laying the groundwork for a safer and more secure tomorrow.
Publish Date:
Last Modified Date:
Explore more problem signs