Wall Shearing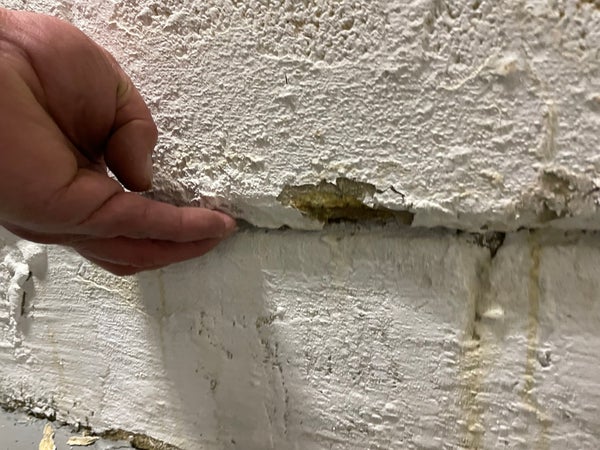 Does the bottom of your basement wall seem to be out of line with the rest? That's what we call wall shearing, and it's a cause for concern.
Ignoring this issue could jeopardize your basement's structural stability and raise the likelihood of water penetration. Luckily, AFS Foundation & Waterproofing Specialists are here to simplify the process of diagnosing and solving these problems.
On this page, we'll break down what causes wall shearing, explain its impact, and recommend proven treatments that offer long-term stability. After reading, you'll know what steps to take if you see wall shearing in your basement.
What Is Basement Wall Shearing?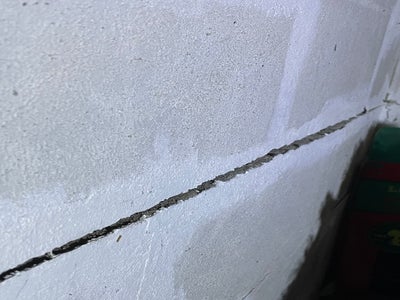 Wall shearing in basements often involves vertical or horizontal fractures in the wall, mainly due to the external pressure exerted by soil. These cracks can be exacerbated by variables like soil composition, water content, and ground movement.
Although there's a chance wall shearing may not be a sign of foundation damage, there's no benefit to ignoring it. Timely intervention helps stave off more serious issues, such as moisture penetration or further structural damage.
Our team conducts exhaustive evaluations to understand the full scope of your wall shearing, providing the most effective solutions tailored to your situation.
What Causes Basement Wall Shearing? 
Several factors contribute to the development and exacerbation of wall shearing. Our trained specialists will identify these factors during our comprehensive inspections.
Soil Shifting 
The soil surrounding your basement can erode due to changes in moisture content. As the soil breaks down, it doesn't support your basement as well and adds stress to the walls. This causes cracks to form.  
In some areas, water can make soil expand and exert lateral pressure against your basement walls. Conversely, during dry conditions, soil may shrink, creating voids that cause walls to settle and increase the risk of cracking.
Hydrostatic Pressure 
Groundwater, especially after heavy rainfall, puts hydrostatic pressure on your basement walls. This sets the stage for wall cracking.  
This phenomenon is further aggravated if your home is located on a slope or if drainage systems are inadequate, as water accumulates and exerts even more force. Long-term exposure to such pressures can weaken the structural integrity of your basement walls and necessitate immediate repairs.
Thermal Expansion 
Temperature changes also result in the expansion and contraction of the material of the wall itself, making it more susceptible to cracking.  
Materials like concrete and brick are particularly prone to thermal expansion, which can result in micro-fractures over time. Prolonged exposure to temperature variations can lead to noticeable cracks, which then become entry points for moisture and exacerbate the issue further.
Can Wall Shearing Be Fixed?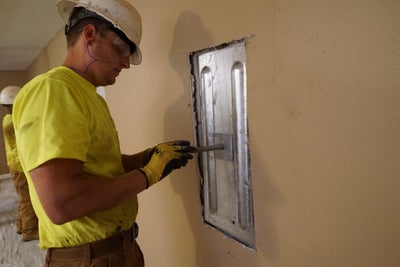 Absolutely, wall shearing is fixable! Modern technology in foundation repair allows targeted treatment of affected areas without needing a complete overhaul.
AFS Foundation & Waterproofing Specialists employ a variety of innovative methods to halt the progression of wall shearing, ensuring a stable, dry basement for the foreseeable future.
Our Approach to Wall Shearing Repair 
Our meticulous approach has gained the trust of numerous homeowners across the Southeastern United States. Here's how we tackle wall shearing:
1. Comprehensive Diagnosis 
Our engineers carefully assess the extent of wall shearing, examining patterns, severity, and underlying causes. This full-scale evaluation allows us to identify whether the main culprit is soil shifting, external pressure, or thermal expansion.
2. Repair Techniques 
Depending on the assessment, we might use:
3. Moisture Control Solutions 
Basement waterproofing is also recommended to prevent wall shearing in the future. AFS has industry-leading waterproofing solutions that stop water in all its forms.
We install dehumidifiers, interior drain systems, vapor barriers, sump pumps, and more. Repairing your walls is a great step forward, but basement waterproofing adds an unmatched layer of protection!
Why Act Against Wall Shearing Now? 
Postponing action could worsen the condition of wall shearing and lead to increased repair costs down the line. Prompt measures offer:
Prevention of further structural harm
Reduced possibility of water leaks and mold growth
Minimized risks of uneven floors and compromised supports
Cost benefits by preventing widespread damage
When you opt for AFS Foundation & Waterproofing Specialists, you're getting more than a quick fix; you're securing a comprehensive, personalized approach that addresses the root causes and fortifies your basement against future vulnerabilities.
Contact AFS for Your Wall Shearing Solutions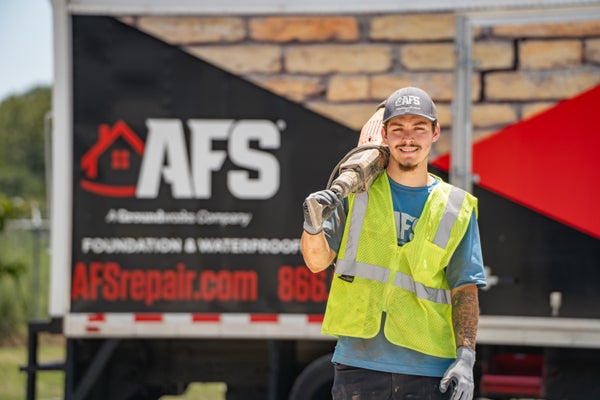 If you notice wall shearing in your basement, the sooner it's dealt with, the better. Don't let a small problem become a major issue. 
At AFS Foundation & Waterproofing Specialists, we emphasize the use of cutting-edge techniques to correct existing problems and reinforce your basement's integrity.
We offer free, thorough basement evaluations. Contact us today to set up your appointment! Choose quality over quick fixes – confront foundational issues with the experts at AFS.
Related Resources:
Can A Dehumidifier Keep Your Basement Dry?
Do A Foundation's Cracks Reveal Underlying Foundation Issues?