Foundation Piers
Your home's stability and longevity are dependent on a strong foundation. When the foundation starts to settle, both your home's structural well-being and your family's safety can be compromised.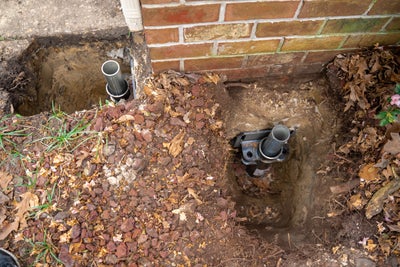 A settling foundation manifests through symptoms such as sloping floors and zigzagging cracks in the walls. Immediate attention is crucial to tackle these issues.
AFS specializes in the foundation repair systems, like foundation piers, to permanently stabilize your sinking foundation. Our pier solutions—helical, push, and slab—are tailored to fit your unique repair requirements, assuring a secure and stable residence.
This page outlines why foundation piers are key to your home's health and why AFS is the ultimate choice for this vital service.
What Are Foundation Piers? 
Foundation piers are key structural components pushed deep into the earth to latch onto stable soil or bedrock, thereby providing the crucial support your foundation demands.
These piers function as stable pillars that help distribute your home's weight to more secure soil layers. They not only halt future settling but also provide a chance to raise your home back to its initial position.
These pier systems contribute to your property's lasting stability, guarding against structural risks due to changing or expanding soil conditions.
Foundation piers can also be a part of broader strategies for total home care, such as moisture control in basements, crawl space restoration, and beyond. Simply put, foundation piers are integral to your home's structural wellness.
Signs You Need Foundation Piers 
Knowing what to look for in a settling foundation is your first step toward a fix. Here are some common indicators: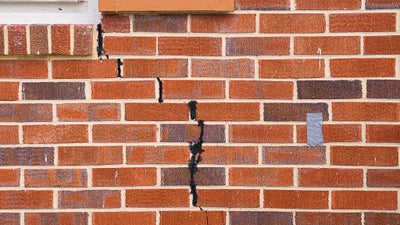 If you notice any of these symptoms, reach out to an expert at AFS immediately for a free foundation assessment and specialized repair recommendations.
Are Foundation Piers Necessary? 
Absolutely, foundation piers are indispensable for permanently stopping foundation settlement and averting additional harm.
The earlier you address foundation issues, the more economical the solution will be. Neglecting required foundation piers can result in escalating costs as the situation worsens.
As your local home care professionals, we suggest taking prompt action at the first signs of trouble.
We also offer other basement and foundation repair options depending on the specific problems your home faces, such as bowed walls due to water pressure.
What Are the Different Types of Foundation Piers? 
AFS offers three distinct pier systems—helical, push, and slab—to adapt to the diverse soil conditions of the Southeast United States. Though their application may differ, they all function in the same stabilizing manner.
Helical Piers 
Our helical pier system employs steel piers with helical blades at their ends, which serve like screws to anchor your house into the stable ground beneath. This ensures robust foundation support.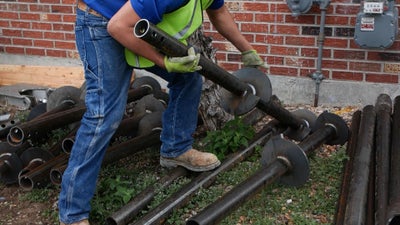 The installation procedure involves:
Uncovering the soil to expose the foundation footing
Using hydraulic machinery to insert the piers
Checking piers' depth and weight-bearing capacity
Attaching a heavy-duty steel bracket
Affixing small markers to exterior walls
Replacing the excavated soil
Push Piers 
Push piers are similar to helical piers but vary in their design and installation. They consist of extended steel rods pushed into the earth using specialized equipment, leveraging the home's own weight for stability.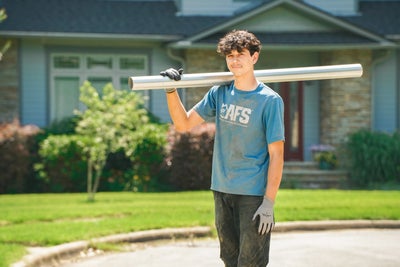 Installation includes:
Soil excavation to reveal the footing
Affixing a bracket to the footing
Driving piers deep into the soil
Monitoring depth and weight capacities
Positioning markers on exterior walls
Backfilling the excavated soil
Slab Piers 
Unlike the other pier systems, which are placed on the exterior of your home, slab piers are specifically designed to be installed directly beneath concrete slabs. Installation looks like this: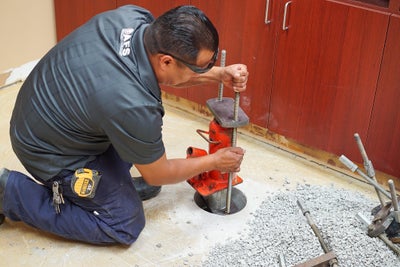 Removing any existing flooring
Drilling a hole to expose the foundation footing
Placing a bracket under the footing
Inserting pier segments into the ground
Monitoring depth and weight capacities
Attaching a bracket to the slab 
Filling the hole with concrete for a smooth finish 
What Are the Benefits of Foundation Piers? 
Our pier systems offer industry-leading stability and durability, customized to provide your home with benefits like:
Lasting Stability: Guaranteed permanent stabilization of your foundation
Prevention of Additional Settlement: Halt further sinking of your home
Averting Additional Damage: Prevent further issues like wall bowing
Prolonged Foundation Health: Ensure your foundation remains secure for years
Lifting Potential: In some cases, piers can be adjusted to lift your settled foundation besides just stabilizing it.
Why AFS Foundation Piers Are the Best Choice 
Our foundation piers offer:
Superiority over generic piers
Custom designs for soils in the southeast U.S.
Durable and high-performance build
Full warranty coverage
Optional annual service plan
Contact AFS for Your Foundation Pier Needs Today!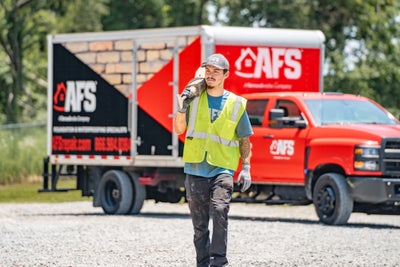 Your home's foundation isn't something to overlook—the issues won't resolve themselves. Depend on AFS to secure and defend your home correctly the first time.
We have been stabilizing homes across the southeast United States for nearly two decades. Reach out today for your complimentary inspection and estimate. Trust AFS to help you establish a safe and steady home. 
Publish Date:
Last Modified Date: