Commercial Foundation Repair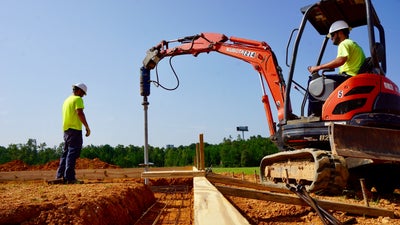 As a commercial property owner, ensuring the safety and stability of your business is of the upmost importance. But foundation issues pose a significant risk, particularly in the Southeast's humid environment.
AFS is your trusted partner for comprehensive commercial foundation repair services. With a history of serving businesses throughout the Southeast since 2002, we specialize in offering effective and advanced foundation repair services tailored to fortify commercial buildings to the highest standard.
After reading this page, you'll be well-informed about our operational standards, our commitment to customer satisfaction, and the array of services we provide.
How We Approach Commercial Foundation Repair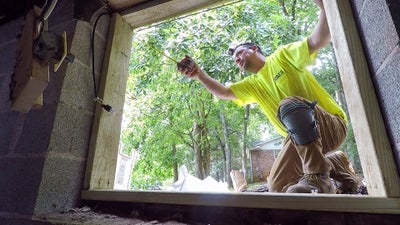 Our methodology for commercial foundation repair incorporates state-of-the-art techniques, unparalleled industry knowledge, and an unwavering focus on quality service from start to finish.
Our comprehensive assessment process begins with an in-depth inspection carried out by our expert team. During this phase, we'll identify the underlying factors contributing to any foundation issues seen on your property.
After identifying the issue at hand, we propose the best repair strategies and offer a detailed project timeline. This includes clarifying the scope of the damage, our recommended repairs, and the estimated cost.
Our service includes high-quality options like foundation pier systems. AFS is trusted by numerous businesses across the Southeast; feel free to read out customer reviews. With us, you can expect unparalleled repair quality that stands the test of time.
What We Offer in Commercial Foundation Repair
AFS provides a diverse range of offerings to meet the specific needs of our commercial clientele, including: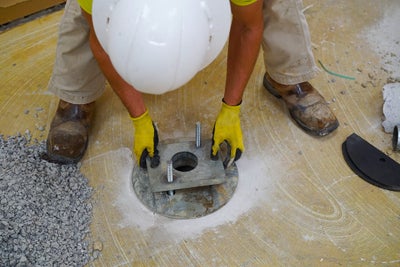 Each of our solutions undergoes rigorous quality control checks and is professionally implemented to satisfy or outperform industry standards. Moreover, we customize our offerings to the unique requirements of your facility.
Signs Your Commercial Property Needs Foundation Repair
Recognizing the early signs associated with foundation problems is crucial to mitigating them. Acting quickly can help conserve both time and financial resources. Be vigilant for:
Cracked bricks
Drywall cracks
Nail pops
Ignoring these warning signals can escalate complications and exacerbate the financial burden. Prompt intervention with a skilled foundation repair expert like AFS is crucial for avoiding further damage.
Benefits of Choosing AFS for Your Commercial Foundation Repair
Choosing AFS for your commercial foundation repair has several advantages:
Swift Execution: We understand the importance of time in a business setting. Our streamlined approach minimizes disruptions.
Expertise & Credibility: With over two decades in the foundation repair industry, we have the skills to correctly diagnose and fix foundation anomalies.
Economic Efficiency: Our solutions may provide financial benefits by addressing foundational issues at their core and preventing future repair costs. We also offer financing options if needed.
Quality Materials: We use materials that undergo stringent testing and meet top industry standards.
Durable Stability: Our repair solutions offer sustained structural integrity, protecting against further issues from soil shifting or expansion.
Long-lasting Results: Our repair methodologies are designed for durability, ensuring long-term stability and a lifetime warranty.
Minimal Disruption: Our teams are trained to carry out projects with minimal interference to your ongoing business operations.
We're more than a foundation repair service; as natives of the Southeast, we are dedicated to preserving the structural integrity of your commercial assets.
Contact AFS for Your Commercial Foundation Repair Needs Today!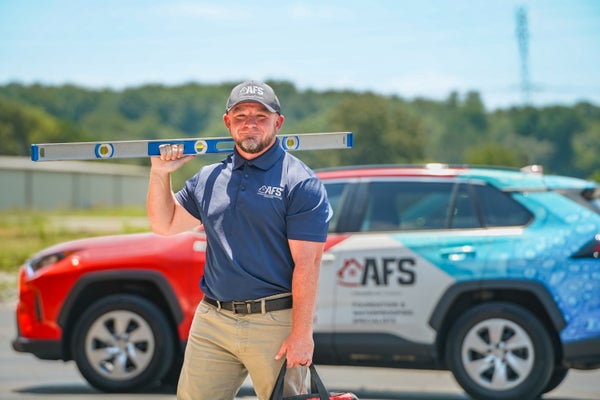 Don't let minor foundation issues evolve into major problems. Safeguard the durability and security of your commercial property.
Reach out to AFS today for a free, no-commitment evaluation. We deliver scalable, effective, and industry-leading commercial foundation repair services designed to set your business on firm footing.
FAQs
Absolutely, our repair solutions meet all regional code and quality criteria. They are suitable for virtually any commercial setting.
The time required can vary based on the problem's severity, the range of work, and the materials used. We collaborate closely with you to expedite the project while causing the least possible disruption.
We service various commercial establishments, such as warehouses, manufacturing facilities, hotels, apartment complexes, office buildings, and other types of commercial structures.
Publish Date:
Last Modified Date: