Basement Waterproofing in Knoxville, TN 
A wet, moldy basement in Knoxville, TN, needs to be addressed before it causes damage to the rest of your home. AFS has proven solutions to help.
Schedule Free Inspection
Services
Date & Time
Contact Info
Complete
Schedule Your Free Inspection
What do you need help with?
Knoxville Local Office
AFS Foundation & Waterproofing
3028 E Governor John Sevier Highway
Knoxville, TN 37914
(865) 290-1305


Hours of Operation
Monday – Friday: 7 am – 9 pm
Saturday: 8 am – 6 pm
Sunday: 10 am – 7 pm
Basement Waterproofing in Knoxville, TN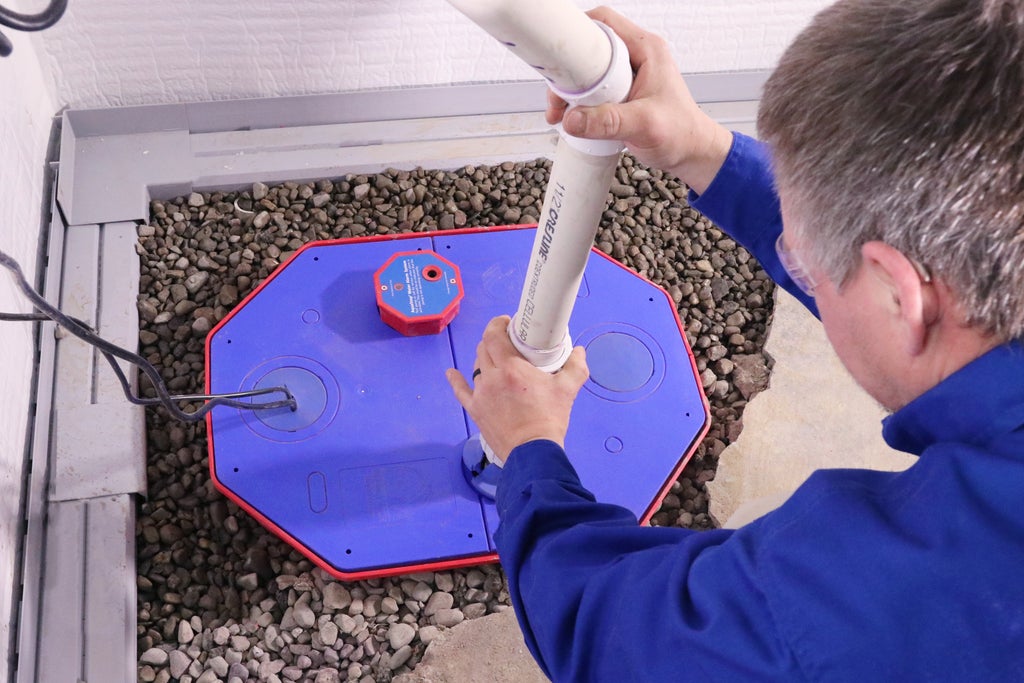 If you own a basement, you probably want to take advantage of the extra space—but a wet, moldy basement makes that nearly impossible. If your basement is leaking or suffering from water damage, AFS Foundation & Waterproofing Specialists has the solution. We have been providing basement waterproofing services to homeowners in Knoxville for more than 20 years. Our repair products are made in the United States and backed by a powerful, long-term warranty.
Since each home is unique, consider hiring an inspector to evaluate your home and identify any issues. Call or book online to schedule your free basement inspection from AFS. Tell us a little about your problem and set a time and date that works for your schedule.
Basement Problem Signs in Knoxville
In Knoxville, water damage is more likely to occur during the rain season, usually from late March to late August. If water damage does occur in your basement, the problem signs are relatively easy to notice. Keep an eye out for mold, wet stairs, or standing water in your basement. These are red flags that your basement is suffering from excess moisture.
Even problem signs that don't seem as serious, like condensation or efflorescence are the beginning stages of more intense water damage. These issues will only get worse over time so it's always a good idea to contact AFS for a free home inspection before problems spiral.
What are the Causes of Basement Damage in Knoxville?
Your basement experiences water damage for a number of reasons. Although the issues could be from an internal source (like plumbing floods or improper construction), they usually stem from Knoxville's wet, humid weather. On average, Knoxville receives 50 inches of rain per year. That's well above the national average of 28 inches.
High rainfall combined with hot, humid weather, means the ground around your basement stays moist nearly all year-round. Water collects next to your basement walls and puts pressure on the structure. This causes wall and floor cracks, providing water with easy access into your basement. Eventually, your basement is being damaged by leaking water coming from the outside.
Basement Waterproofing Solutions in Knoxville
Every home is unique, so each requires a customized repair option for their specific issues. This is why our team at AFS provides custom repair plans for each home and situation. Depending on the type of damage your basement has sustained, we might install a basement drain system, an energy-efficient dehumidifier, a cutting-edge sump pump system, or basement wall vapor barrier. All our products are manufactured in the USA and come with long-lasting, nationally backed warranties.
Regardless of the repair option selected, we do our best to ensure the repair process is hassle-free. Our installers treat your home as if it were their own. Using plastic sheeting to protect your basement belongings from dust and plastic floor protection to cover areas where work will be done.
Why Choose AFS Foundation & Waterproofing Specialists?
Waterproofing your Knoxville basement is the best solution to creating a dry, usable space for you and your family. Your house is most likely your most important asset, so be sure to protect it with solutions that will last a lifetime. Our repair solutions come with long-term, transferrable warranties, so you know you're making the right choice. We pride ourselves on customer service, and because of this, we've received thousands of positive online reviews in the Knoxville area and won the Angi List Super Service Award for our dedication to excellent customer relations.
Water damage in your basement won't go away on its own and will only lead to more costly repairs if left untreated. Contact us today to schedule your free inspection and repair estimate. Call and speak to one of our friendly team members or schedule online for a fast and easy option. We've seen it all and look forward to repairing your Knoxville basement.
Reviews from our Local Customers