Channel Anchors for Basement Stabilization
For over two decades, AFS Foundation Repair has been establishing high-grade channel anchor systems to stop foundation degradation and circumvent the need for a total foundation replacement.
Our skilled team manages the whole procedure, from initial assessment to tailored installation, delivering you peace of mind and a stabilized basement wall. Let's delve into the specifics! 
What Are Channel Anchors?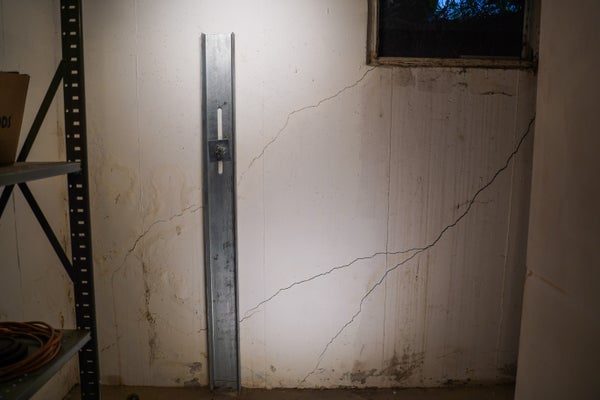 Channel anchors are specialized foundation wall anchors created to steady and mend shearing basement walls. The mechanism consists of steel earth anchors buried into the ground outside your foundation. These are connected via threaded anchor rods to steel channel brackets affixed to the interior of your basement walls. 
The channels extend from nearly the floor to the ceiling and are anchored to the floor for maximal bracing capability. By securing the wall anchors into stable soil, the system neutralizes soil pressure, stopping inward wall movement. Additionally, channel anchors allow the possibility to straighten your basement walls over time.
5 Indicators You Need Channel Anchors 
You might need channel anchors if your foundation walls display the following signs:
Walls shearing in at the top or bottom
Basement wall cracks, particularly large horizontal or stair-step fractures
Walls bowing inward due to pressure
Difficulty opening and closing windows or doors
By counteracting soil pressure and stabilizing your foundation, channel anchors solve the underlying causes of the structural issues.
Is a Channel Anchor System Really Necessary?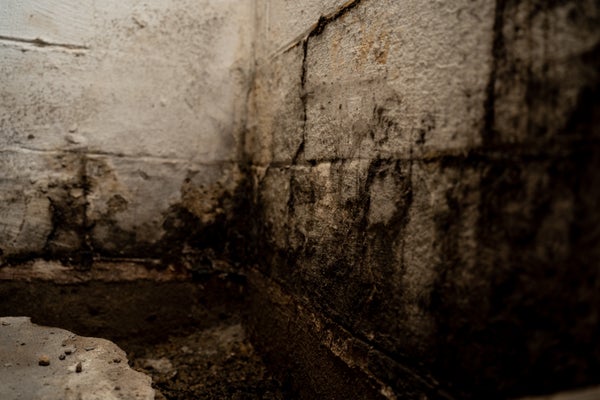 Neglecting damaged walls only causes the issue to get worse. Prolonged soil pressure and water seepage through cracks speed up the decay of walls, leading to potential water damage, mold growth, and costly structural restorations. In severe scenarios, critically damaged walls could even collapse.
Channel anchors offer a lasting solution by supporting walls against soil pressure. Coupled with our basement waterproofing solutions, channel anchors deliver complete moisture control. Acting swiftly to stabilize your foundation saves resources compared to post-damage repairs.
Advantages of Using Channel Anchors 
AFS Foundation Repair's channel anchor system provides these benefits to homeowners:
Halts and averts additional wall movement
In some cases, can move walls back to their original position (not guaranteed)
Restores structural integrity without needing full wall replacement
Protects against soil and moisture-related damage
Causes minimal disturbance to home and surroundings
Anchors coated with corrosion-resistant epoxy
Since they prevent basement problems from getting worse, channel anchors ultimately preserve your home's value and help you save on expensive fixes. Our professionals supervise the entire operation, from inspection to installation.
Our Channel Anchor Installation Process: 7 Steps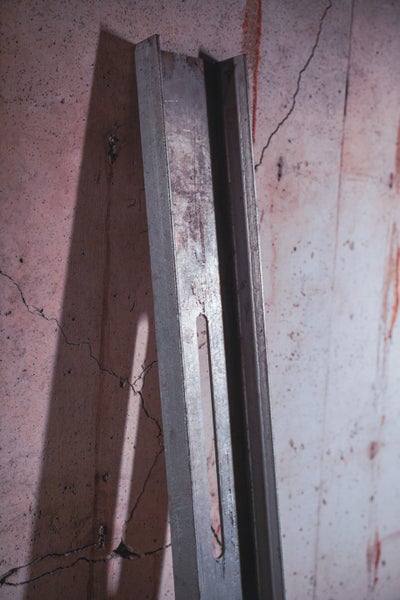 Our team is committed to making sure your home is fixed the first time. That's why our installation process is designed to be as thorough as possible. Here's what you can expect:
1. Preliminary assessment to pinpoint anchor sites 
One of our foundation repair specialists will examine your basement walls to determine the best spots for installing the channel anchors, based on the location of bowing or cracking.
2. Drill holes for earth anchors surrounding the foundation 
Our installation experts will excavate around your home's external foundation, using robust earth auger drills, to reach stable soil layers below the surface at the designated anchor locations.
3. Create small openings in basement walls for anchor rod insertion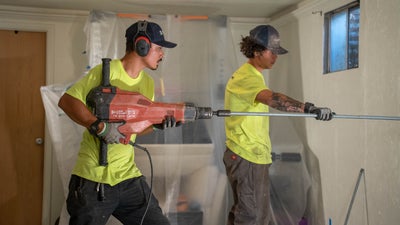 Tiny holes, 1-2 inches in diameter, will be drilled straight through your foundation walls to align with the earth anchor holes. Steel anchor rods will then be inserted into these drilled holes. 
4. Attach rods to earth anchors and secure in stable soil 
The steel anchor rods are permanently connected to the underground earth anchors using durable nuts and washers, setting up a unified anchor system anchored in hard, stable ground.
5. Affix channel brackets to indoor walls above anchor rods 
After installing the earth anchors, steel channel brackets are set up on the interior walls of your basement. These channel anchors slip over the steel rods visible through the drilled holes.
6. Fasten floor brackets for additional stability 
To optimize strength, the channel anchors are fastened to your basement floor using steel brackets that are bolted to the concrete.
7. Gradual wall straightening via anchor rod tightening 
Once the system is in place, the steel rods can be tightened incrementally over time to try and straighten the walls, bringing them back to their initial position.
AFS makes sure our channel anchor system reliably stabilizes basement walls on every job. With our many years of experience, hundreds of positive reviews, you can count on us.
Why Choose AFS Foundation Repair for Channel Anchors 
For top-of-the-line channel anchors fortified by certified proficiency, look no further than AFS Foundation Repair.
Proprietary channel anchors for exceptional performance
Complimentary inspection, quotation, and system suggestions
Unmatched transferable limited lifetime warranty
Nationally recognized for quality and service
Get in Touch with AFS for Channel Anchors Now!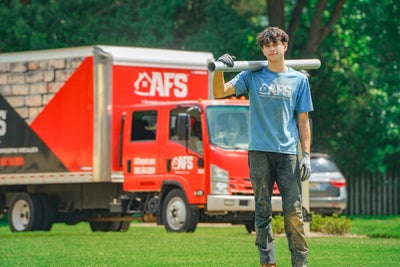 Don't let foundation issues escalate. Reach out to AFS Foundation Repair today to arrange your complimentary inspection. Our channel anchors permanently stabilize your home's foundation for the long haul.
FAQs
Typically, channel anchor setups are completed in a single day or even less, thanks to minimal excavation and small holes in the walls. 
Our technicians cautiously tighten the anchor rods over an extended period, gently returning the walls to their original level. Annual upkeep ensures this realignment process is safely executed. 
Generally, substantial renovation isn't obligatory after channel anchor placement. The anchors can be inconspicuously integrated into your existing basement layout, or any subsequent remodeling can be minimal.